Name: Rolond Mowler
Nickname: Rolo
Gender: Male
Age: 17
Trainer Type: Trainer
Physical Appearance: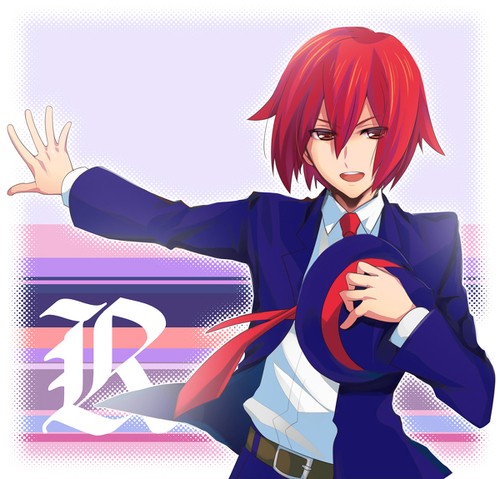 Rolond has a thin frame but that doesn't mean he's weak, he's 5'6". His brown eyes are always cold and hold no emotion, no matter what expression is on his face. He is usually seen wearing a fedora, jacket, white under shirt, matching pants and tie, and brown shoes.
Personality: Rolond can seem mean and cold to most but in reality he is a lonely person with no friends. He has trouble making friends due to being somewhat socially awkward, he barely ever talks and when he does it's usually something mean. He mainly keeps to himself, but loves to help Pokemon and other people. He loves music, ice cream, and anything Pokemon related. He hates Pokemon theives, bullies, girls who do nothing but gossip, and people who treat him differently for being blind. He believes he's no different then others who have sight, and even though he can't see he can make up for it with his other senses. He can't stand his parents and acts cold to them, even though he knows he loves them and vice versa.
History: Rolond was born blind, causing his parents to be over protective and not let him do anything without supervision. He never really got any time to himself and was stuck in the house most of the time, causing him to be silent. One would usually find him silently listening to the outside world with a blank expression on his face. Being blind didn't bother him, his parents did though, their over protectiveness finally made him snap one day, causing him to run away from home.
Due to being locked up inside for most of his life Rolond was lost in his own home town, eventually wondering out into the wilderness where he met a Chimchar, the Chimchar began following him around and the two have been close friends ever since. He then ran into a Riolu, the Pokemon fell out of a tree and landed on Rolond's head. After battling it Rolo caught it and the three of them have become very close.
Items
Money: $13,000
Badges:
Kanto:
Johto:
Hoenn:
Sinnoh:
Unova:
Bag:
Pokeballs: 5 Pokeballs
Items:
Medicine: 1 Revive
Berries: 5 Oran Berries
TM/HMs:
Key Items:
Pokemon:
Pokemon: Chimchar
Nickname: Ken
Gender: Male
Level: 10
Moves: Scratch, Leer, Ember, Taunt, Thunder Punch [EM]
Ability: Blaze
Personality: Silly.
Happiness: 0
Exp: 0
Pokemon: Riolu
Nickname: Lu
Gender: Male
Level: 10
Moves: Quick Attack, Endure, Counter, Foresight, Circle Throw [EM]
Ability: Steadfast
Happiness: 0
Exp: 0
-Light [Species] Pokemon Egg-