Name:
Acedia Aliastor
Nickname:
Ace
Gender:
Male
Age:
16
Trainer Type:
Trainer
Phisical Appearence: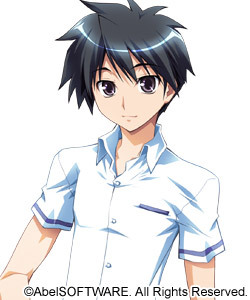 Personality:
Acedia is a generally laid back person. Though he can often get lost in the moment of things, like when he battles, he quickly reverts back to his calm persona. He's also very caring and protective of his family and friends, and even though he doesn't show this sometimes, he will always look out for them. He's a gifted storyteller, and often acts as if he were there or is reliving it as he tells them. He loves spicy food, and despises anything bland. He especially hates coconut, and will gag if he even tastes a hint of it. He has a keen sense of direction, and almost never gets lost, which is to say, the opposite of his sister's navigation skills.
History:
Acedia grew up in a rather poor household with his younger siblings. Being the oldest, he often got the most respect from his parents, though later on he learned that it was more favoritism than age. When he turned 12, his father gave him a Spiritomb, which he had won from a rather peculiar competition. Excited that he would start his journey, Acedia happily accepted the Pokemon, unaware of its evil nature.
On the first day of his journey Acedia, and his newly named Pride, set off. It didn't take long for Pride to defy everything Acedia said, but as time went on, they seemed to form a natural bond, and the disobedience slowly dwindled to a trickle of resistance. They would constantly keep visiting home, much to the annoyance of Pride who wanted to venture further into the world without keeping tabs on any sort of ancor, like a home. On every visit, he would tell his younger sister, Avaritia, many stories of what he witnessed on his travels, but he was always careful to keep Pride away from her, in case his darker side decided to do something dangerous.
On one visit home, Acedia was told that Avaritia had ran away on her own adventure, and hadn't came home since. Surprised that his sister was so brave, he finally decided to cut his own connection to his home, and go on a real journey. He said his final goodbyes to his parents, and left home for his last time for a long time. He would come back eventually, after he had become a successful trainer.
Acedia, along with Pride, set off into the unknown. Secretly, he hopes to see his sister again, just to be sure she's okay.
ItemsMoney:
$5000
Badges:
Kanto:Johto:Hoenn:Sinnoh:Unova:
Bag:
Pokeballs:
5 Pokeballs
Items:
Medicine:
1 Revive
Berries:
5 Oran Berries
TM/HMs:Key Items:
Pokemon:Pokemon:
Spiritomb
Nickname:
Pride
Gender:
Male
Level:
10
Moves:
Confuse Ray, Curse, Spite, Pursuit, Shadow Sneak, Faint Attack, Destiny Bond [EM]
Ability:
Pressure
Personality:
Pride was once a very powerful and evil Mage and ruler. It was only do to a curse that sealed his power and turned him into a Spiritomb that his tyranny was stopped. The only way to break the curse is to truely reform from evil and dark ways, causing Acedia to be the one determined to make it happen. As of now, Pride still has the personality he once had, though he's still new to the technological world, and still has slight access to his old power. That power is concerningly growing, unbestknown to Acedia.
Happiness:
0
Exp:
0